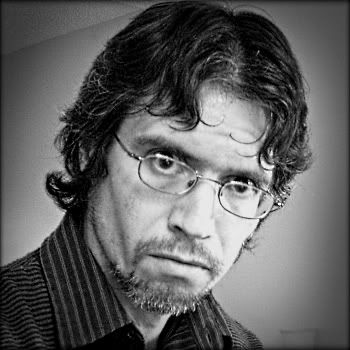 PHILOSOPHICAL INTERESTS: Stoicism, existentialism, Mahayana Buddhism, Daoism, monism, nonduality, naturalism, materialism, atheism, pantheism (as representing a particular form of monism) and philosophia in the ancient Greco-Roman sense of the word.  I don't necessarily identify myself with any of these philosophical ideas per se, but derive some benefit from all of them in some aspect or other.  Thinkers that especially interest me: Heraclitus, Parmenides, Socrates, Plato, Diogenes, Lucretius, Seneca, Marcus Aurelius, Epictetus, Plotinus, Boethius, Cusanus, Bruno, Montaigne, Spinoza, Emerson, Thoreau, Schopenhauer, Nietzsche, Heidegger, Bohm, Nagarjuna, Dogen.  I maintain another blog, Principia Omnium, where the focus is exclusively on certain 'ontological obsessions' of mine.

MUSICAL INTERESTS: Very broad.  These days, I am mostly interested in Medieval music (ars antiqua, ars nova and ars subtilior), music of the Renaissance, and some Baroque music (some favourite composers: Pérotin, Machaut, Ciconia, Josquin, Tallis, Rore, Palestrina, Lassus, Dowland, Bach).  Overall, however, my musical interests do extend beyond the year 1750: Beethoven, Fauré, Debussy, Satie, Vaughan Williams, Stravinksy, Takemitsu, Arvo Pärt, John Cage, Morton Feldman, Charlemagne Palestine, Pauline Oliveros, Stuart Dempster, Brian Eno, Stars of the Lid, Boards of Canada, Autechre, Four Tet, Alva Noto, Ryoji Ikeda, Taylor Deupree, Radiohead, Sigur Rós, Godspeed You! Black Emperor, Mogwai, Pink Floyd, Talk Talk, Low, Guided by Voices, Genesis (1970-1976), Yes, King Crimson, Joy Division, Patti Smith, Velvet Underground, The Beatles, Jimi Hendrix, Miles Davis, John Coltrane, Charles Mingus, Thelonious Monk, sixties and seventies rock'n'roll, seventies punk, post-rock, occasionally some prog-rock, a good deal of classical music and avant-garde, ambient and some electronica, fifties and sixties jazz, and much more that I can't recall off the top of my head.  I've also begun a new 'early music' blog, Musica antiqua.  I do little of my own music today, but I have written a handful of classical compositions, sing, play guitar, bass, keyboard, lyre and the shakuhachi.  I have released an album of pop-rock music and a collection of ambient music. 

POETRY: I am an avid reader of poetry—I am especially fond of Francesca Petrarca, Friedrich Hölderlin, Rainer Maria Rilke, T.S. Eliot (if only for the Four Quartets, which is one of the most beautiful things ever written in the English language), Robinson Jeffers, Conrad Aiken, and Octavio Paz—among many others.  I also enjoy some Greek and Latin literature (particularly Sappho, Sophocles, Vergil, Horace, and Ovid) and haiku.  Occasionally I try my own hand at it. 

POLITICS: Left-progressive.

OTHER INTERESTS: Latin (a very slow and undisciplined beginner), etymology, history, Greek and Roman mythology, film, photography, art, astronomy, astrophysics, travel, working out, and tea.

RELIGION: N/A, post-theist.  I was raised Catholic.  In my early twenties I was involved in Christian fundamentalism, followed by a good deal of exploration of other religious avenues (Eastern Orthodoxy, the Episcopal Church, Unitarian Universalism, the Quakers, mysticism, Daoism, Zen Buddhism).  I ceased being a believer over a decade ago.

EDUCATION: Music composition degree (incomplete, University of Louisiana at Monroe).  Autodidact.

OCCUPATION: Manager of the admissions department at a hospital.

RELATIONSHIP: Heterosexual, in a relationship.  Previously married for ten years.

PLACES I HAVE LIVED: Born in southern California, lived in Naples, Italy for three years as a child, and lived briefly in New Zealand in 2007, where I intend to eventually return to live permanently (and hence the Anglicanised spellings, in case anyone was wondering).

CURRENT LOCATION: Southern United States.

AGE: 42.

NAME: Joshua.